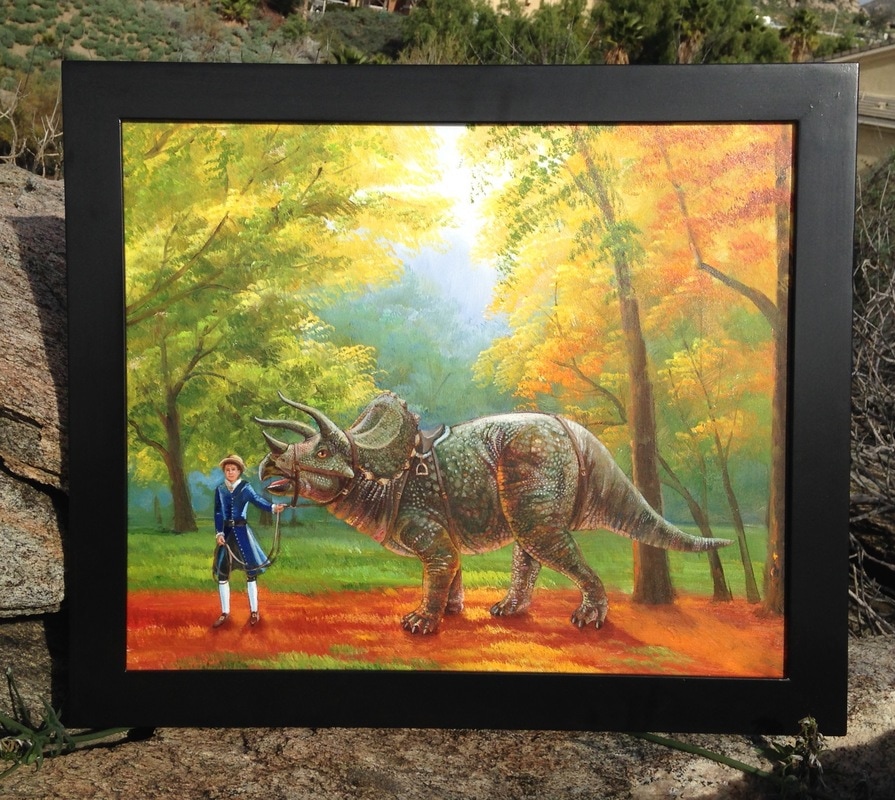 What happens when you hire Artifact Graphics to add a dinosaur to a landscape painting? We recently completed one such project, and the process was pretty typical. Here's how it went:
1. The Client chose a landscape.
Sometimes clients bring us their own oil paintings from their parents' sheds, but in this case the client chose a painting from the
Artifact Graphics Online Store
. Almost any oil painting will do. Ideally it will be a landscape, seascape, or still-life with room for a dinosaur in the scene.
Note that we match the style of the dinosaur brushstrokes to the style of the painting, so if you have a Rembrandt, you get a photorealistic dinosaur, whereas a Seurat will have a more impressionistic rendering of a dinosaur.

2. The Client chose a dinosaur.
This client liked thoroughbred horse paintings, in the style of George Stubbs. (So do we!) He liked the idea of a Triceratops dinosaur standing in a parkland setting as if posing for a George Stubbs portrait. He even provided a couple sample images to show the style of painting he wanted.
Note that we don't normally do portraits of people, but the client said it didn't have to be a likeness of anyone in particular, just a vague groomsman.
3. We sent initial digital sketches.
We added a sketch of a groomsman holding a triceratops, created on a digital photograph of the background painting.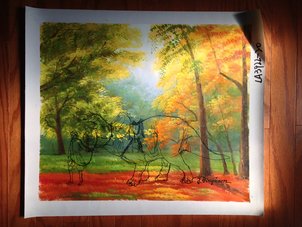 After the initial sketch was approved, we roughed in some colors to give the client some options. We have no problem with making the painting match the couch.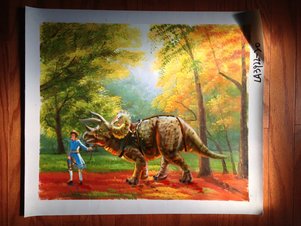 After a few emails back and forth with minor tweaking to the image, we got it looking like the client wanted it.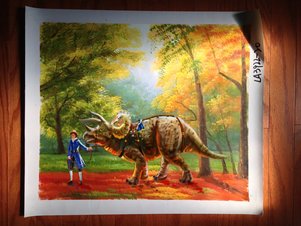 Artifact Graphics was given approval to proceed with the actual painting.
4. We used oil paints to add the dinosaur.
Using the approved digital sketch for reference, we added the groomsman and triceratops in layers of color, allowing sections to dry in between.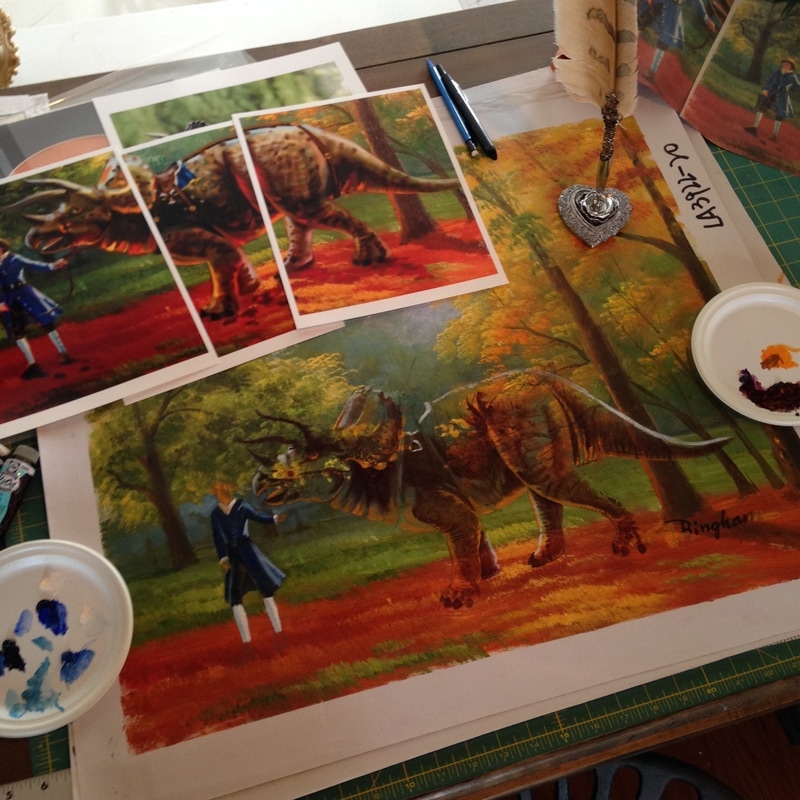 Along the way, we kept in email contact with the client to show him progress updates.
So far so good! It looks awesome and we are so excited for the final product!
​
Eventually we agreed it was completed.
5. We prepared the painting for delivery.
Normally we roll the canvas and mail it to our customers, but this client lived in the Los Angeles area, so we were able to take things a step further. We had the canvas wrapped on standard stretchers to fit in a frame. We found a frame that was to the client's liking. We prepared the artwork so that it was ready-to-hang, and hand-delivered it to his address.
Upon final approval, the client paid us via PayPal.
---