We're pleased to announce that we have a booth at the upcoming Dino Fest!
Come to our table and see our whimsical paleoart. We have taken landscapes and seascapes and added dinosaurs to them. Here are some examples:
​

We purchased this plain artwork...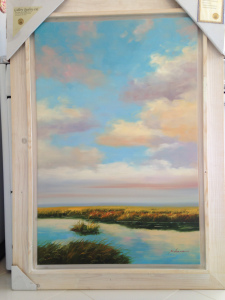 ...and added a pterosaur.

​This jungle...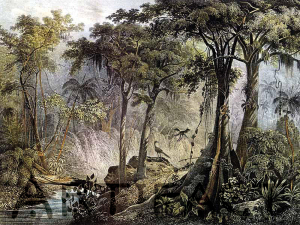 ...needed a pair of avian dinosaurs.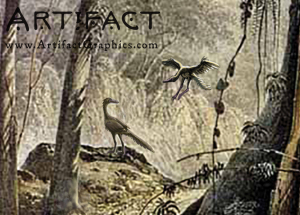 This lagoon...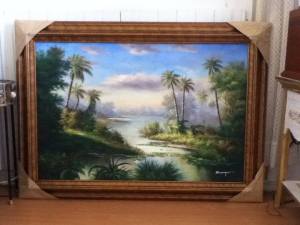 ...looked better with some brachiosaurs.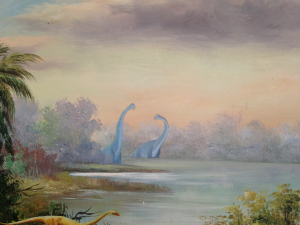 We're also working on a series of Blue-Blooded Dinosaur portraits, to be offered for sale in oval cameo frames at the Dino Fest. Here are our first two:


You can send us a photo of any oil-painted landscape or seascape getting moldy in your attic. Or bring it to our table at the Dino Fest! Michelle Leveille would love to discuss how she can add new life to the painting with dinosaurs.
​

Here are some "before" shots of paintings that will have dinosaurs added before the show:

We see a lot of potential in these paintings!
The first annual Dino Fest takes place at the Natural History Museum of Los Angeles County, on September 24-25, 2016. We hope to see you there!
Added note: The event was a roaring success! Thank you to everyone who attended, and who helped out. We're adding products to our online store now. Click to visit our shop!