With our main illustrator, Michelle, taking some time off, we thought we'd revisit one of the projects on which she worked a couple years ago for the Natural History Museum of Los Angeles County, or LACMNH.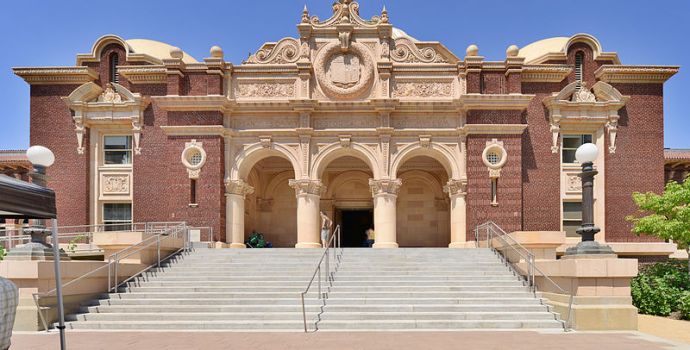 Photo of NHMLAC in Exposition Park, taken from Wikipedia. Museum's website: http://www.nhm.org/site/
Dr. Luis Chiappe, Director of their Dinosaur Institute, was curating a new exhibit space for the Museum's world-class Mesozoic dinosaur fossil collection.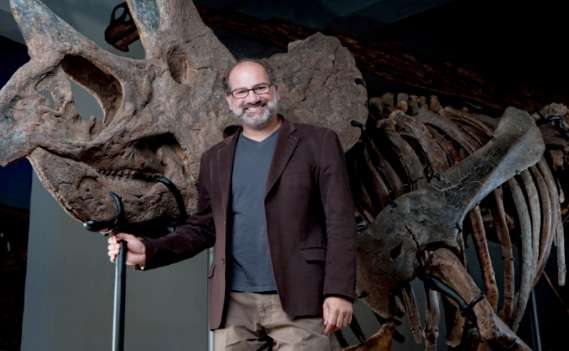 Curator and Director of the Dinosaur Institute, Dr. Luis Chiappe http://www.nhm.org/site/research-collections/dinosaur-institute
Michelle's job was to illustrate "bone maps" for over 400 specimens on display. A bone map is simply a drawing of a skeleton, which may indicate real fossils vs. cast replicas, or the location of a bone in the dinosaur's body, like this: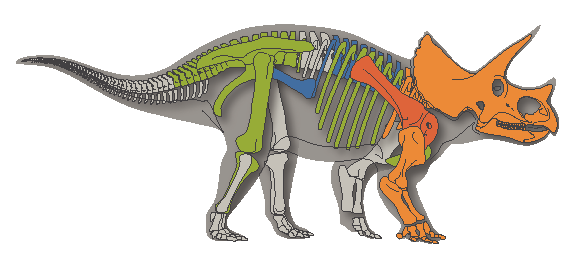 Triceratops bone map indicating locations of fossils from five different specimens. Illustration by Michelle Leveille
The exhibit opened in July 2011. The bone maps were printed on rather tiny displays.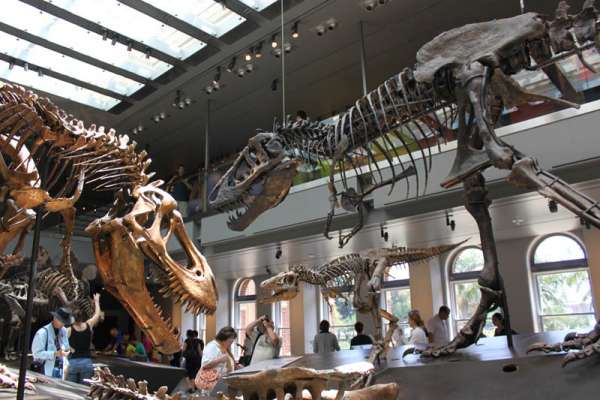 ​
So, in the interest of furthering the dissemination of knowledge, Michelle is sharing the bone map images on our website. All graphics are protected by copyright holders Michelle Leveille, Artifact Graphics, and LACMNH, and may not be copied, purchased, shared, or used in any other way except to look at them and think, "Wow."
In today's post we share the sauropods, or "long-necks."


Mamenchisaurus, colored entirely gray to indicate that all of the bones are replicas, illustrated by Michelle Leveille for LACMNH

Rapetosaurus, a sauropod with scutes on its back like an alligator, illustrated by Michelle Leveille for LACMNH