Artifact Graphics has a table at
Dino Fest 2
this upcoming weekend. Come meet Doc Robin, Michelle Leveille, and Fabulosaurus Lex at our display table at the
Los Angeles County Natural History Museum
on Saturday and Sunday, September 23rd and 24th, 2017.
We are liquidating our entire stock of Blue-Blooded Dinosaur prints - and our dinosaur oil paintings - to the lowest prices they will ever be, anywhere!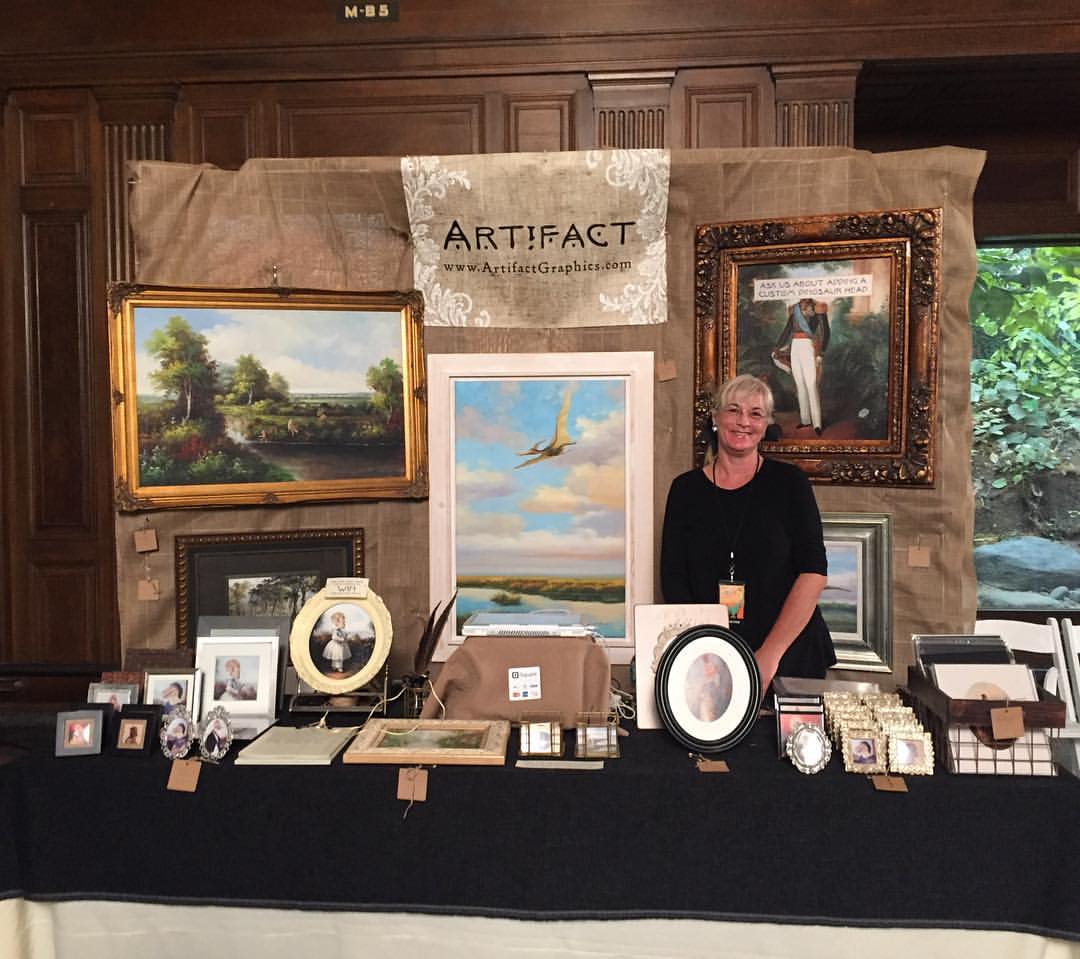 This year, Dino Fest will be highlighting Augustynolophus morrisi, the local duck-bill which will soon be the official California state dinosaur. Be sure to arrive early - the Museum will be handing out a limited number of commemorative pins for the occasion!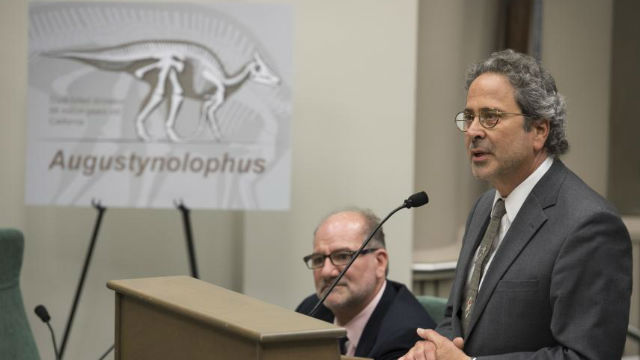 State Assemblymember Richard Bloom (D-Santa Monica) makes the case for our state dinosaur with Dr. Luis Chiappe of the LACNHM and a bone map by Michelle Leveille.
Artifact Graphics will have inexpensive postcards and frameable prints available for purchase to celebrate our state dinosaur.