It has been a while since I posted, so I thought I'd catch you all up on the main things going on here.
We moved to our new office, which is at the same address but in a different building. The new place has heated wood floors. Our feet are sweating. We've completed many graphic design jobs, most of which involved corporate branding.

It is nice to get back to some illustration projects now.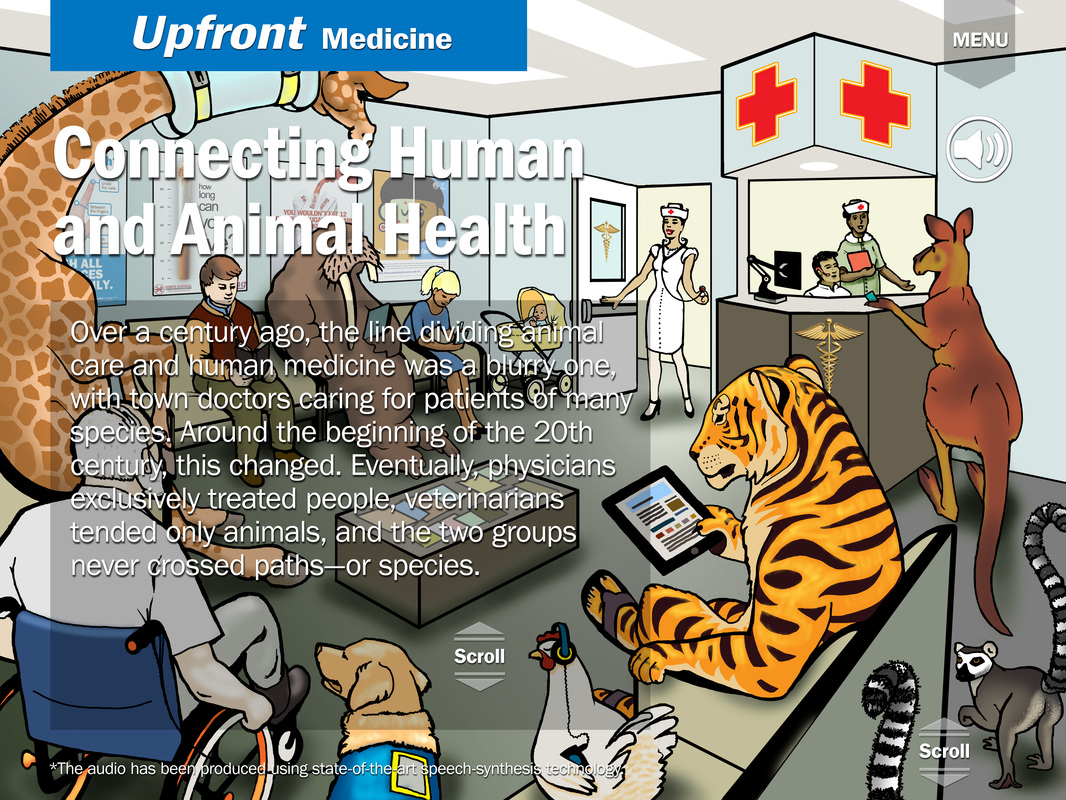 Zoobiquity illustration to accompany article in Science Magazine Newton for iPad, by Michelle Leveille
Our mascot, Esmerelda the emu, fully recovered from the illness and injuries he had from the the time he spent with the traveling carnival.
He was ready to move on to a permanent home. Hope Ranch Animal Rescue in Malibu took him, and now has an alpaca girlfriend.
Our latest employee does our decorating and cleans up our table scraps and company car. He is Gus, a king vulture.
He was hatched, deformed, in a zoo 32 years ago.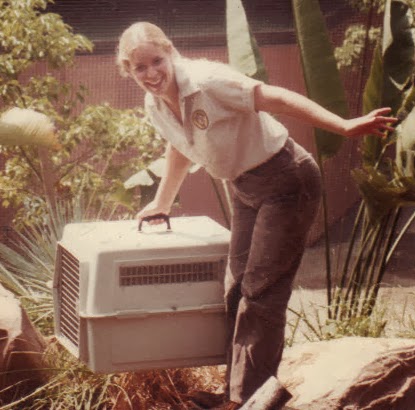 The zoo eventually sold the bird to a keeper, and later Gus was given to Michelle upon the owner's sudden passing. Gus was upset and vicious at first, but now he has bonded with Michelle.
His aviary is just outside our office windows where she can reach out and pet him or let him in to play.
We have a Pinterest board with photos of Gus here:
We post new photos frequently.
Gus is past his expiration date, but we hope for many more years working with him.