Here's a painting I just completed, a portrait of my past pet emu, Rex. I loved him more than anything.
I had always wanted to do a portrait in a traditional style, with gold leaf and classical references. This old painting of Christopher Columbus always impressed me.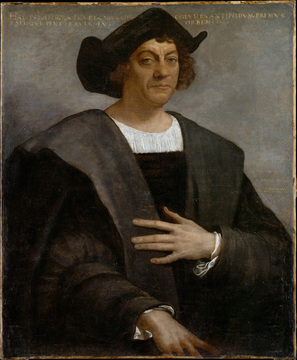 But I was afraid that by drawing someone's portrait, I would fail to capture their likeness and they would be insulted. That's part of the appeal of drawing animals for me. Animals don't care.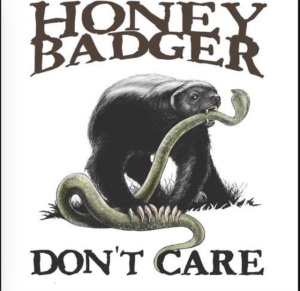 I admire the artwork of Walton Ford, and his mixed-media pieces which resemble natural history prints with a twist.
Artwork by Walton Ford in the style of James Audubon. If you look closely, you'll see the manner in which the renowned painter of birds obtained his reference material.
So those were the reasons I had decided to paint Rex and include a little bit of his story in the painting. Rex was a young, malnourished emu that I rescued and tried to cure. His health problems got worse for six months, in spite of my best nurturing, then I had to euthanize him. It broke my heart, and it also happened just when I split with my husband and became a single mother. My shame was so private that I worked on the painting secretly, and wrote the descriptive text around the painting in an obscure language, so nobody would see it and understand the depth of my pain. That was almost two decades ago. Now I'm ready to move on.

So here's what the text means. It's in an Arrernte Aboriginal Australian dialect (because emus are native to Australia.)

It means

He burned my home,

He stole my heart.
​

It was translated by Gavan at the Central Australian Dictionaries Program, at the request of my friend David Yost. Gavan wrote that in order for a Arrernte person to convey the meaning I intended, it would "Very likely... [involve] singing."


The text, and the image of Rex running away from a house on fire, reference a real event.
​

I had just separated from my husband, and was giving my young son a bath. Running the warm water caused the hot water heater to start up in a shed behind my house. This startled Rex, who kicked the water heater and started a fire. He was skittish and clumsy that way, because his body was malformed. I gathered up my son out of the bath and called the fire department. The firemen arrived and opened the gate to go into my back yard. The startled emu ran out and down the street. The firemen stared at the emu running away, while I put out the fire myself.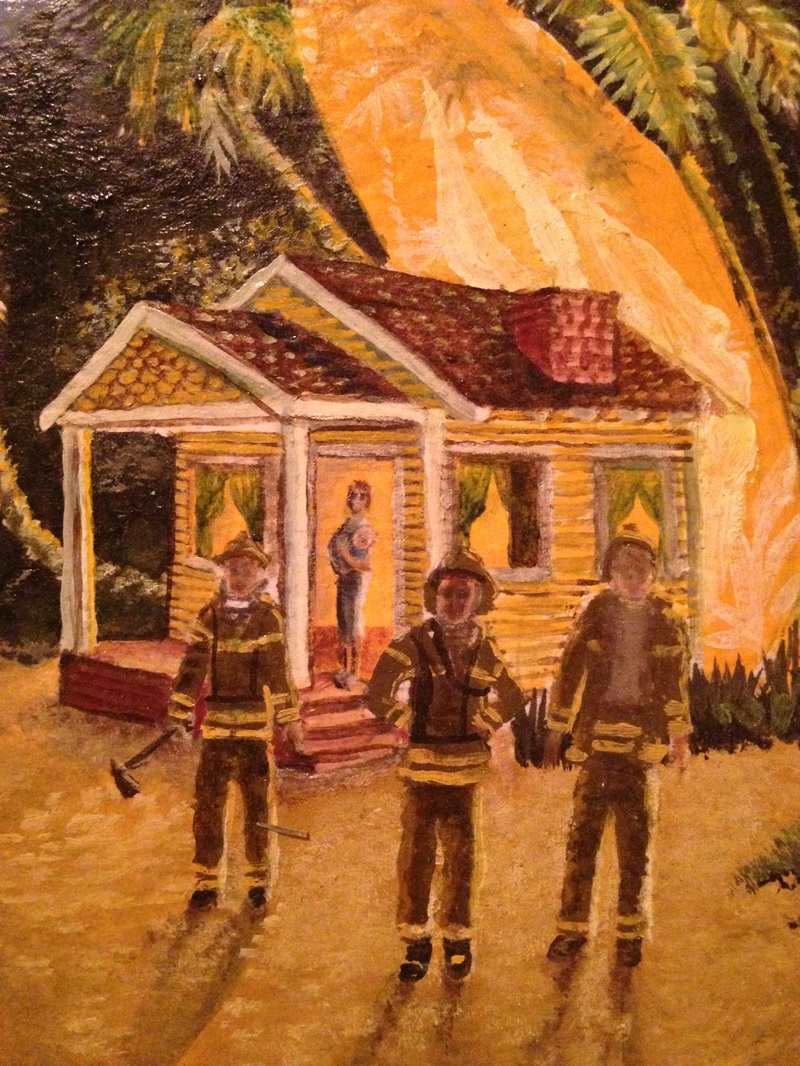 This is me, in my bathrobe and slippers, holding my baby in front of my burning house while the firemen look away. It all seemed so symbolic. My world was falling to ashes and I felt the overwhelming burden of my responsibilities.
Then I asked one of them to watch my son while I ran and caught Rex. It was a fiasco, and it got even worse after that. (The fire chief ruined my floors, didn't believe me when I told him where the gas shut-off valve was, and chided me for asking them to watch my son, among other insults.) But it's all just too ridiculous to tell you. My painting shows an exaggeration of what happened, but in my memory everything seemed as awful as it looks.
Painting Rex and this event helped me come to terms with the grief I felt for years, over Rex's demise, the rebuilding of my home, and the despair I felt at being a single mother. Another thing that helped was rescuing another emu, and successfully rehabilitating him. He was no Rex, but who could ever fill Rex's shoes?