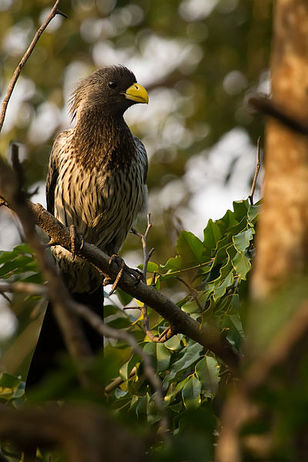 Now I'm fixing a bird graphic at the Los Angeles Zoo. I thought the previous graphic, by another artist, was pretty good, especially considering the time when it was painted. There was little information available on the appearance of the Western gray plantain-eater back then, and the bird that the Zoo had in its collection was elusive by nature. It is a testament to the excellent care by the aviary staff that the same bird is still on exhibit today.

The Zoo's Art Director wanted an entirely new illustration. So I digitally painted the bird in a plantain tree. Here is the completed design which is going on display at the Zoo soon.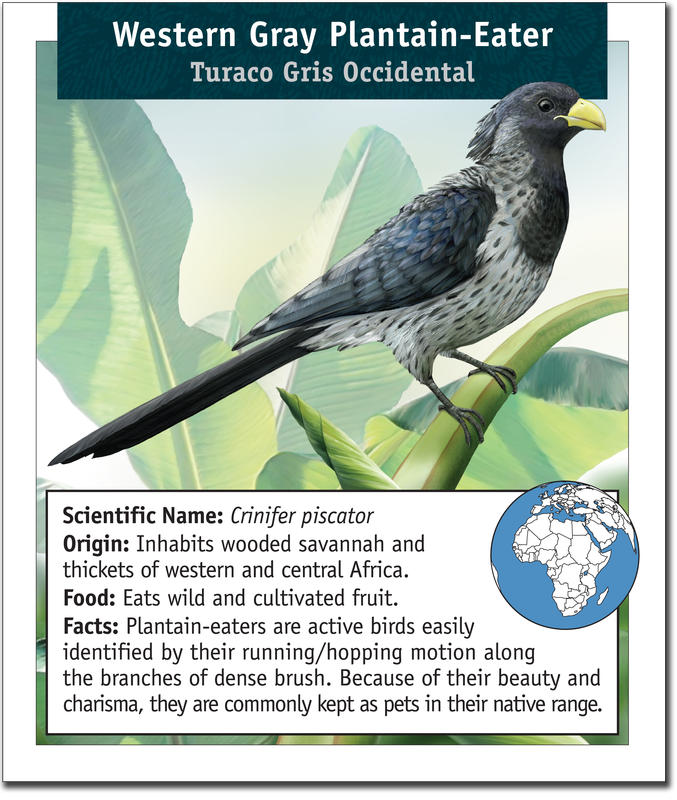 I am happy to report that nothing else on the sign needed to be revised. So often now, I need to reduce the size of the animal's range map or add an "endangered" symbol. This species has remained stable in it's small Gambian range because it has adapted to eat domestic crops!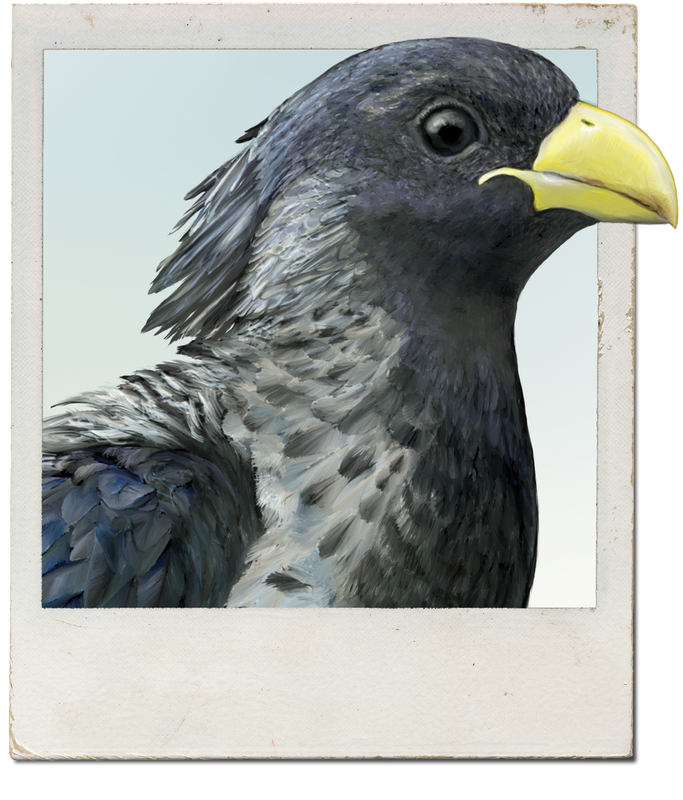 - by Michelle Leveille