>
>
Big Wave painting with YOUR CHOICE of dinosaur added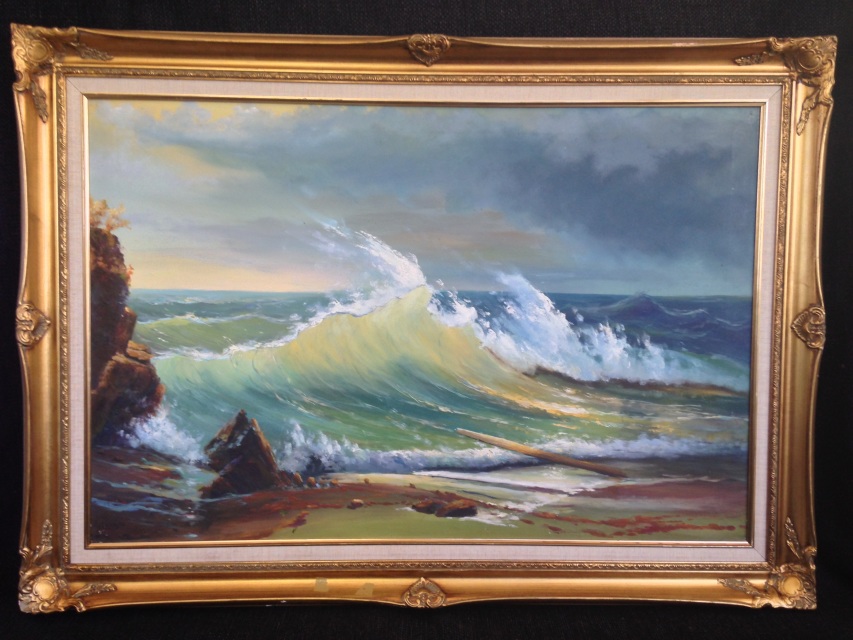 Big Wave painting with YOUR CHOICE of dinosaur added
SKU:
$349.00
$349.00
Unavailable
This fine artist's oil painting comes with your choice of dinosaur(s) added. Would you like a Mesozoic reptile such as a mosasaur breaching? Or a pteranodon soaring? Choose just about any creature you'd like to add to this crashing wave background. Base price includes one animal; other animals and frame available at additional charge.
This original oil painting is approximately 24" x 36". When ordering, please indicate what prehistoric animal you would like added to the painting, in the Comments box. We will email you sketches and updates as the work progresses to make sure you are fully satisfied with the results. The painting will probably take about a month to complete and dry. We will send you the completed oil painting in a rolled tube, at the standard postal rate, free of charge. Some considerations:
Additional animals can be added at the approximate rate of $99 per animal.
The antique frame pictured can be purchased for an additional $99, plus shipping.
If you live in the Los Angeles region, we can hand-deliver it to you.
​Please call us if you have any questions before ordering:
toll-free (800) 340 -DRAW
Or email us at
info@ArtifactGraphics.com
Or contact us using the form on the Home page of this website.